As a young child…Patricia Haskins McWilliams had a compelling interest in drawing people. Relying upon her own motivation and resources, she developed skills that would serve her well in the profession for which she was destined. A graduate of the University of North Alabama, she studied art and earned a B.S. degree in Elementary Education. After teaching school for a couple of years, she launched her new career as a portraitist and has been painting professionally for over four decades.
In 1980 and 1981 Patricia attended the National Portrait Seminars in New York, studying under renowned portrait painter John Howard Sanden. She has won many awards, including the National Portrait Competition in 1980 and 1992. She is a founding member of the Portrait Institute of New York and the American Portrait Society. McWilliams' portraits hang in private and public collections throughout the United States.
Patricia paints her subjects life-size in oils on Belgian Linen. She has her own style of impressionistic realism that is perfectly suited for the representation of children. Her ability to create a painting that captures the charm and innocence of childhood is the hallmark of her work. But whether it be child, adult, single or multiple figures, each painting is an adventure and presents its own special opportunity to create a portrait as unique as the subject.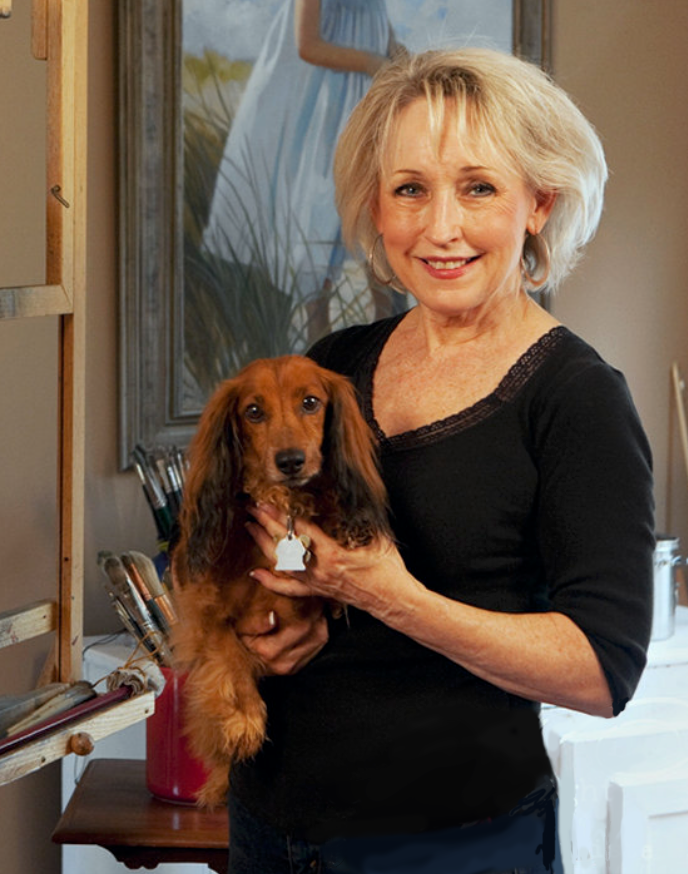 Capturing Personal Essence Through Portraiture
Patricia McWilliams' paintings are revelations of personality and often capture moments of great charm. Her use of unaffected poses and natural settings rendered in her own style of impressionistic realism makes the portraits compelling and believable as works of art. Her work ranges from formal grand manner portraits of adults to the informal scenes of her very young subjects who seem intent on serious play or in reflective moods. McWilliams' uncommon rapport with children allows her to enter their world. The result is a breathtakingly lovely representation of those moments recorded on canvas for posterity. She is demanding and giving of herself until both she and her client agree that the painting is the ultimate portrayal of the subject.